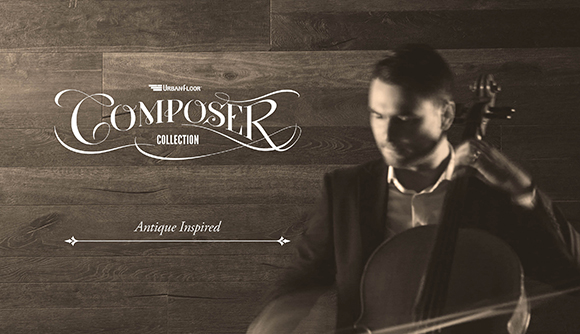 Hardwood floors are a versatile option, expanding heavily into the homes of many happy homeowners. However, they play a large role in the commercial business scene as well. Buildings are seeing the monetary benefits alone from switching to hardwood floors. In a nationwide survey, real estate agents agreed that building structures with wood floors sell faster and for more money than those without wood floors. The increase in value can be up to 10% more!
Hardwood Floors Also Raise Value of Residential Homes
We'll help you understand the use of hardwood flooring in a commercial setting in case you ever find yourself in a position of making an informed decision.

Commercial Wood Floor Specifications to Consider
Improved air quality – the EPA has already recognized the allergy benefits to hardwood flooring by minimizing trapped dust, dander, and other allergies. This is why commercial businesses such as hospitals and schools prefer this choice.
Easy to maintain – commercial businesses do not have the extra time or resources to pour into maintaining floors. Hardwood floor is relatively quick and easy to maintain, an aspect that appeals to businesses.

Installation – the most common sub-floor used in commercial projects is concrete. Wood floors can be successfully installed over concrete following the right procedures set out by a professional contractor.
Hardness – hardwood floors are made from different types of species. Some of which happen to be very hard. To measure hardness, we turn to the Janka scale of hardness. The higher, the better because businesses typically receive a lot of foot traffic and therefore it makes sense to have a hardwood floor with a high Janka rating.
Finish – there are a few finishes to choose from. But for commercial wood floors, it's best to use an acrylic impregnated finish. We'll spare you the details of what this is, but the important part is that it is injected directly into the wood to create an extremely durable hardwood floor.

Acoustics – sound control is also an important specification to consider for commercial wood floors, especially for multi-family structures such as apartment buildings or condominiums where strict regulations may be present.
Both businesses and residential homes continue to find the benefits that hardwood flooring offers. If you're aspiring to be a business owner, take these specifications into consideration.

Urban Floor's Composer Collection offers many aspects that would benefit a commercial setting.