When in Rome…
… Do as the Romans Do.   And now one of our valuable dealers will win a trip for two to Rome, Italy to do as they do!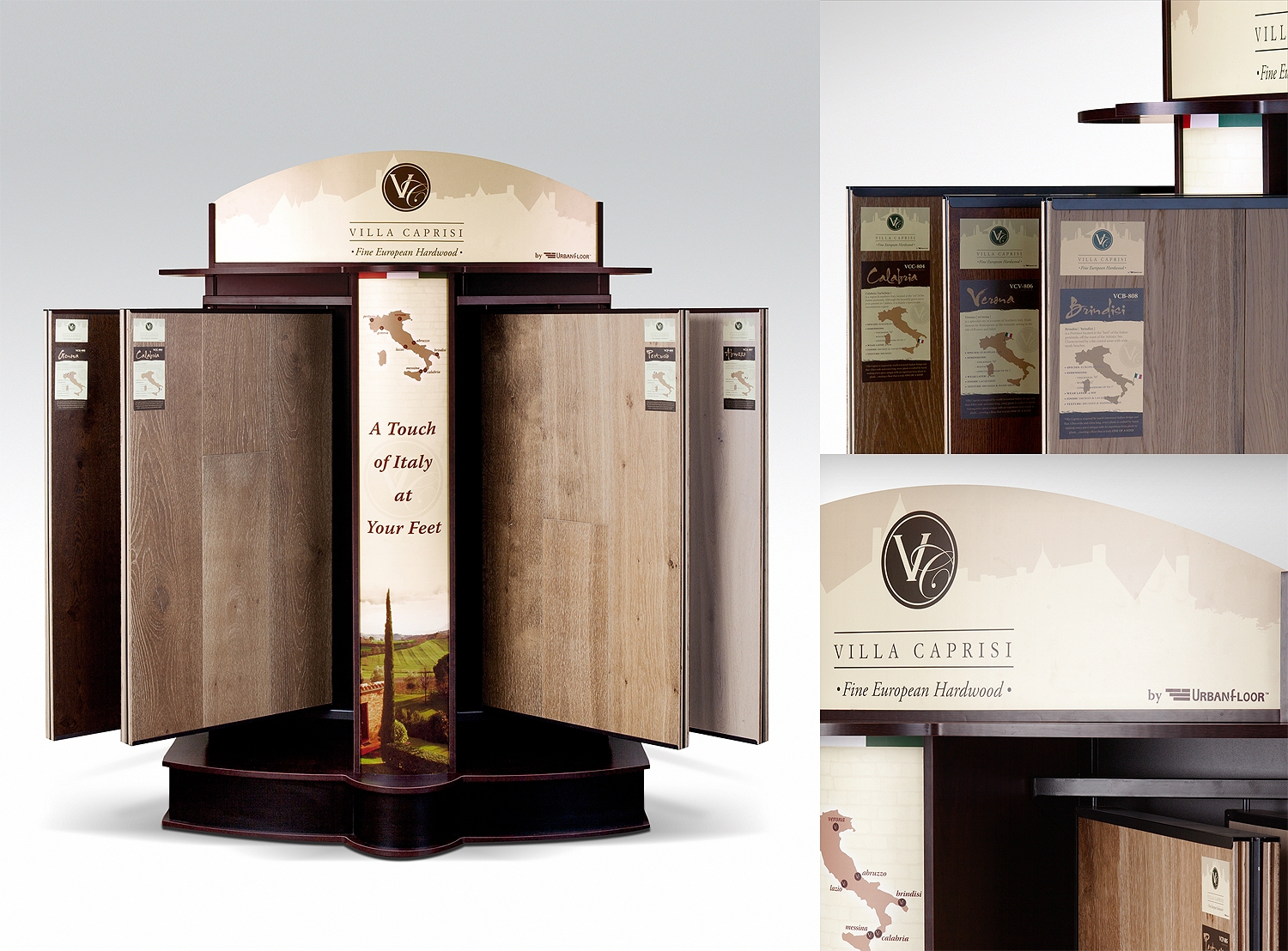 The big Surfaces 2012 trade show is upon us  and we would like to invite all dealers to visit us at the show.  Our newest collection, Villa Caprisi is a fine European Oak with Italian design inspiration.  And that inspiration inspired us to create this trip to Rome. The tagline for Villa Caprisi is "A Touch of Italy at Your Feet" and now…  a touch of Italy will literally be at someone's feet for one lucky winner and their guest.
During the show we are offering our Urban Floor dealers a chance to win a free round trip to Rome, Italy.  The trip includes 5 nights at  a first class hotel and airfare for two people.  This "topnotch" trip has a value close to $5,000 with the winner being selected during the show.
To enter, the dealer needs to register at the Urbanfloor booth, #B3239 – Floor B,  in the Bayside Hall.  We're in a 50′ x 50′ space. You can't miss us.  A map of the show floor plan with our location is available: here
Make sure you read the official rules and Qualifications below.
For further details, visit our booth at Surfaces or call your representative.
Win a Free Trip to Italy for Two
Official Rules & General Information:
To Qualify: Every order placed at Surfaces (minimum 1 full pallet required for entry) gets an automatic entry. In addition every pallet order placed and paid in full at surfaces will get an additional entry (1 additional entry per pallet). Entrant fills out an entry form which will then be placed into the drawing box. On Wednesday January 25th 2012 at 4:00 pm the winning entry form will be drawn by an independent agent. Winner must be present.  If potential winner is not present at time of drawing an alternative drawing will be made. (A two minute claim time will be allowed.) Winning entry is subject to verification by proper photo identification.
Terms & Conditions: Entry constitutes permission to use winner's name, likeness, photographs & testimonials for promotional purposes including posting of such information on sponsors Website. Sponsors are not responsible for damaged, late, illegible, incomplete or misdirected entries. Entry constitutes agreement to hold the sponsors & their affiliated entities, employees, agents harmless; from physical injury, damages, liabilities, losses & expenses arising out of this give away. Applicable taxes, if any, are the sole responsibility of the winner.
---