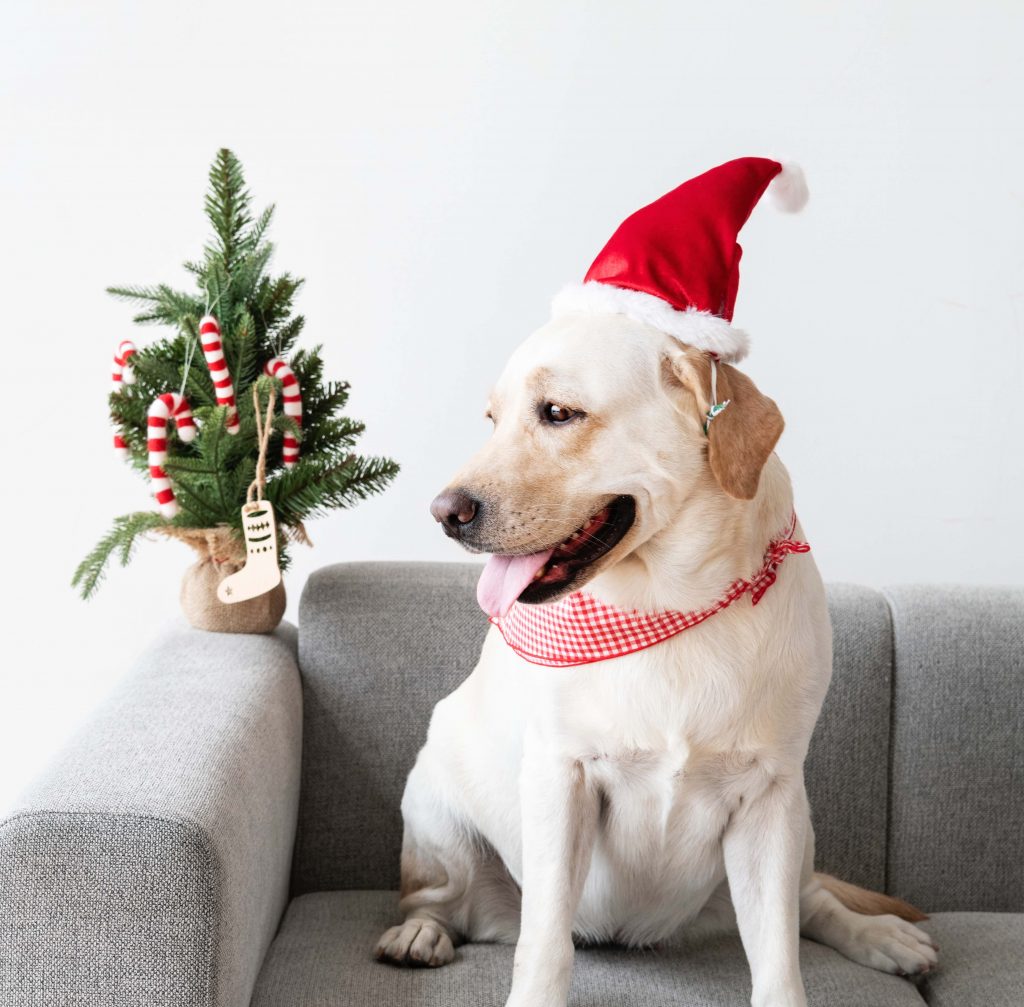 As the year winds down, many of us are gearing up for the excitement of the holiday season! It is the time for family gatherings and parties with friends. The kids are out of school and your home will most likely be a buzzing hub of holiday activity! In many places, this is the wettest, muddiest, and snowiest time of year – and all of this brings ruinous potential for your hardwood flooring.
You've decked the halls and trimmed the tree, but have you taken steps to protect your hardwood flooring? Here are 9 steps you can take to protect your hardwood flooring investment and ensure that your floors are sufficiently protected throughout the holiday season!
1. UTILIZE DOOR MATS
When it comes to potential risks to your hardwood floors, two of the main hazards are dirt and debris. By placing doormats outside AND inside each entrance, you can cut down on the amount of grit that is tracked into your home, potentially causing scratches.
2. PLACE AREA RUGS IN HIGH TRAFFIC ZONES
Utilize area rugs and runners in key high traffic areas in your home. Hallways and dining rooms are common areas that could benefit from a protective rug. Remember to use rugs with a natural backing (i.e. felt) as rubber-backed rugs can cause discoloration on the floor's surface.
3. REMOVE SHOES
Kindly ask your guests to remove their shoes upon entering your home. This might be tricky if you're having a large gathering, but placing a large and dark area rug near the entrance can give your guests a place to put their shoes and will prevent outside elements from coming into contact with your floors.
4. USE A BOOT TRAY
A boot tray is a fantastic item to have for everyday use and especially for gatherings! Place just outside your door for wet shoes or boots. If you bring the boot tray inside, make sure you place a towel underneath to soak up any stray moisture.
5. CHRISTMAS TREE
Water is a hazard for any kind of flooring – carpet and hardwood alike. Without a lot of it, however, your Christmas tree is bound to get a little crispy. To ensure your tree stays fresh and your floors are protected, ensure you have a waterproof barrier between the tree and your floors. Place a waterproof Christmas tree stand mat or plastic drain tray (commonly used under washing machines) to catch any spills and then place your tree skirt over the top of it. Avoid using a towel as it will trap moisture but will not protect your hardwood floors.
6. CLEAN SWIFTLY AND FREQUENTLY
With all the entering and departing of guests, even with proper precautions, dirt and grit is bound to make its way into your home. Regular cleaning, especially after an event, will help to avoid dirt scratching your floors or permanently embedding itself into your rugs or carpet.
7. UTILIZE FELT PADS
Dirt and spills can be mopped up, but scratches are not so easily removed. By taking precautions and using felt pads on your furniture (dining chairs especially), you can minimize damage when your furniture is moved around during the busy holiday season.
8. CLIP YOUR PET'S NAILS
If you have pets, make sure you trim their nails prior to any gathering you host. Company can bring out excited or nervous tendencies in your pets – both could lead to scratches on the finish of your floor.
Accidents are bound to happen at holiday gatherings. Ensure that any spills are cleaned up immediately and in accordance with your floor care instructions.
We hope these tips will prove helpful for you as you gear up for the holiday season! If you take these precautions, you'll have more time to spend enjoying time with family and friends and less time spent worrying about your hardwood floor.
For more information on floor cleaning and maintenance, click HERE.
---
---