Urban Floor would like to feature a brown hardwood floor that was carefully chosen for its perplexing wavy pattern and the fact that it reminds us of summertime, a season that is coming right around the corner! (June 21st for those wondering)
The Acacia Rochester engineered hardwood floor featured in the Urban Lifestyle collection is classified as a mild brown hardwood floor with a touch of red grain. This illuminating combination almost resembles a shade of sunny orange, hence why it reminds us of summer!
Rochester is a well-known, populated city located in New York. It's actually a city that has been nicknamed "The Flower City". We'd say that "Rochester" is a fitting name for a floor that we believe reminds us of the summer. A beautiful hardwood flooring choice only deserves to be named after a beautiful city.
The Acacia Rochester engineered floor is made of short-leaf premium acacia wood. Acacia wood is a species of wood known for its durability and strength. Just how strong is it? It ranks in with a 1750 on the Janka hardness test, which is a high ranking.
Colors invoke emotions and we at Urban Floor believe the Rochester wood floor's color variation and wavy pattern promote positive vibes and energy. Put simply, it's a brown hardwood floor that subconsciously brings out the "fun side" in anyone. What does this mean? Well, this means this floor would be an excellent companion for any parties. There's no time for negativity during a party, or any fun event for that matter. Party on with the Rochester!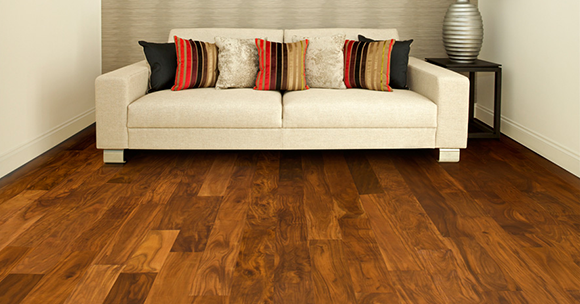 ---
---
You might also like
---