Today, we shine the spotlight on a beautiful light, white oak floor – the brushed European oak Chicago. The oak Chicago is part of our Downtown series in the Urban Lifestyle collection – a series inspired by the electric atmosphere of metropolitan American cities.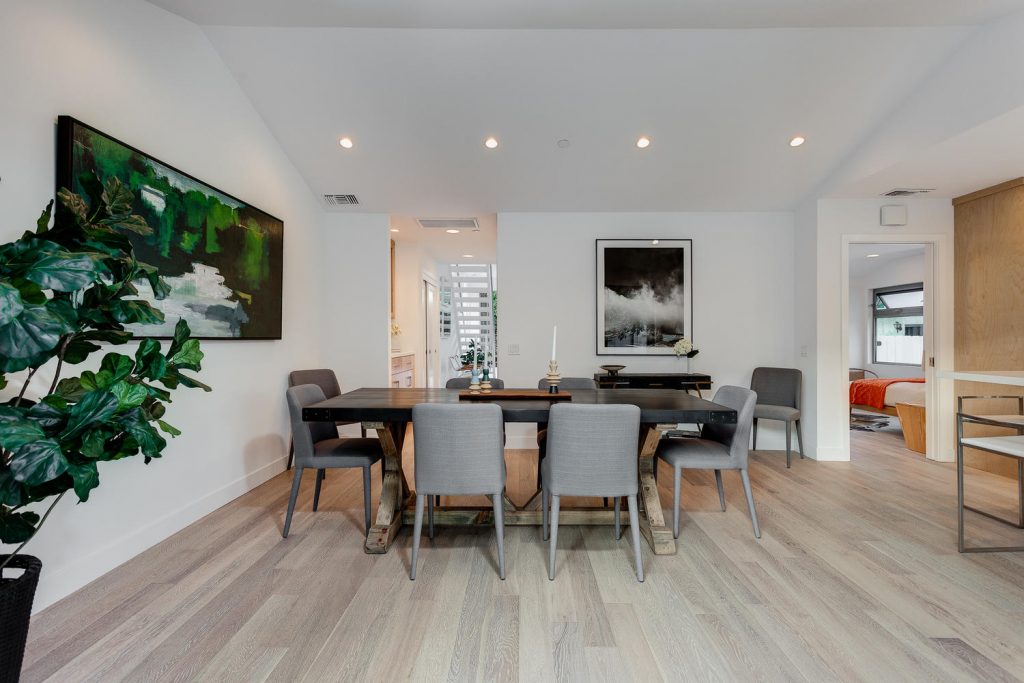 The color palette of the European oak Chicago ranges from a creamy natural tan to a gorgeous, bronze-tinged beige. This moderate color variation from plank to plank infuses a sense of unique character as the characteristics of European oak hardwood are on full display.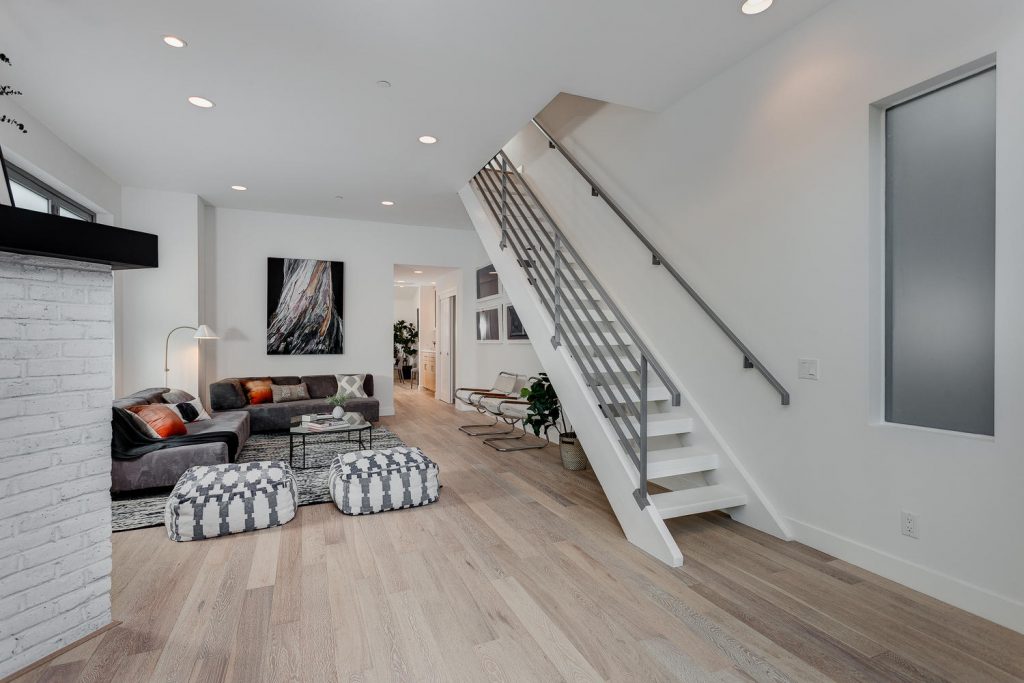 STRENGTH & DURABILITY
The European oak Chicago floor's structure is engineered – multiple cross-ply layers of real wood are bound together for incredible strength and resilience. Its engineered construction makes the Chicago dimensionally stable and ensures minimum shrinking and expanding when exposed to different temperatures and moisture levels. At 4 ¾" wide, this floor strikes the perfect balance between the classic width and the more contemporary wide-plank style.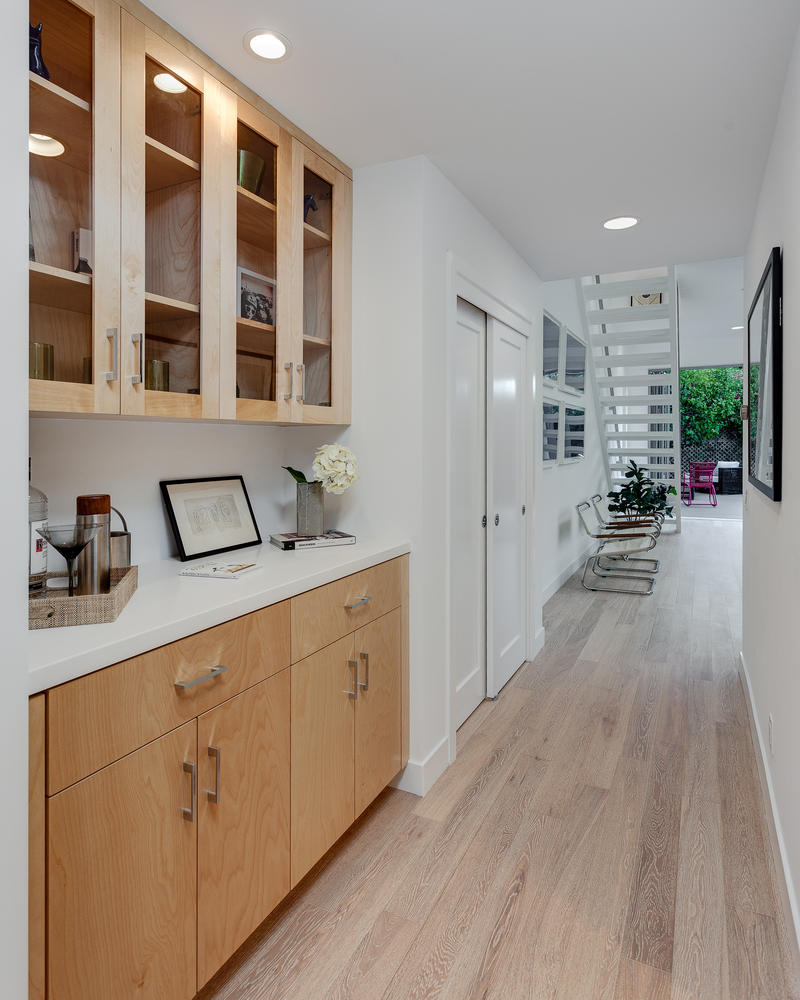 AESTHETIC & STYLE
The European oak Chicago's natural grain is highlighted with a pale, neutral stain, making this floor an excellent option for any space that needs a little brightening. Those who enjoy a light and airy aesthetic will love the look of the Chicago.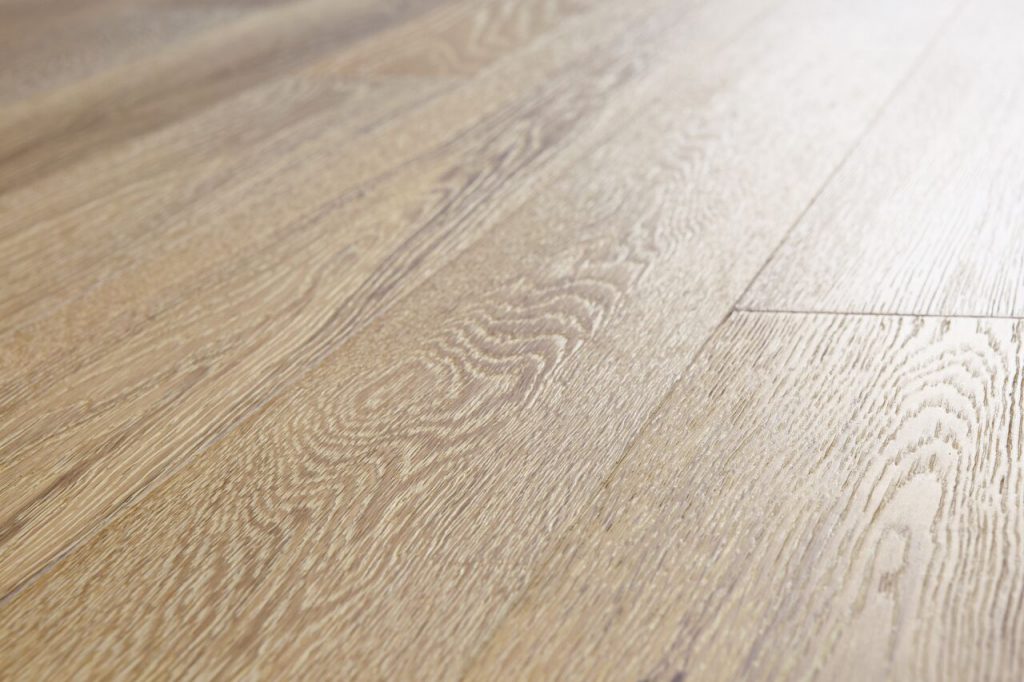 Free of any scraping, the Chicago has a smooth surface that is gently wire-brushed to bring out the existing character of the grain. Complete with a matte finish and a micro-beveled edge, this striking white oak floor complements virtually any design style.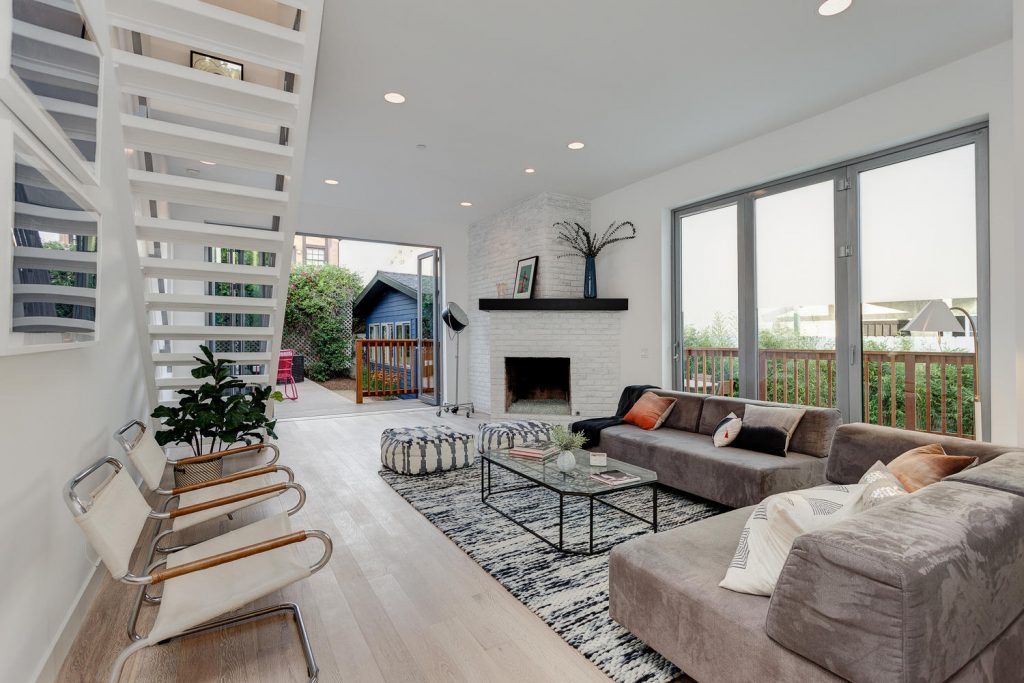 ---
---