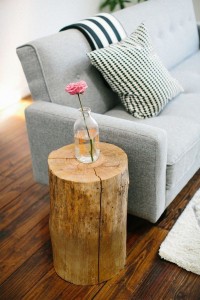 Cigarette smoke has an odor that tends to get into everything, including furniture, carpets, walls, clothes, sheets, and bathroom fixtures. Fortunately, whether you're a smoker trying to sell your house or a new owner who has just purchased a home that reeks of tobacco, there are steps you can take to get rid of that smell.
First & Foremost: Do Not Use Air Fresheners
Burning scented candles or spraying room fresheners only masks the smell temporarily. The same applies to opening windows, as letting in fresh air helps to dilute the odor, but does not remove it permanently.
To truly get rid of cigarette smell, you must remove the actual source of the odor. However, this is not easy since smoke particles are extremely tiny, and can penetrate nearly every surface in the house. Tobacco smoke can even circulate through the entire house via the ventilation system. But there is no need to panic, as the smell will dissipate over time.
Two Key Steps to Getting Rid of Cigarette Smell Completely
1. Wipe down all hard surfaces
Start by getting rid of all the smoke in the house, and then start wiping down every hard surface, including your kitchen cabinets, ceilings, walls, and hardwood floors. As mentioned before, cigarette smoke settles on everything, so cleaning the nicotine, tar, and resins is vital to eliminating the odors. Make sure to use the right cleaning products for the different surfaces to avoid any damage.
2. Wipe down all soft surfaces and wash the curtains
After cleaning the hard surfaces, move on to the soft surfaces. A lot of the lingering smoke smell comes from smoke residue that settled in your furniture and carpet.
To aid in the cleaning of hard and soft surfaces, the following tips may prove to be useful:
Use an odor eliminator for blitzing furniture to remove the smell entirely rather than covering it up. Keep the affected area well ventilated before and after cleaning for best results.
Clean mirrors and glass with vinegar, and then rinse them down with clean water.
Consider choosing a professional cleaning service to help with cleaning the carpet. If you do-it-yourself, follow the directions in the owner's manual strictly.
You can use baking soda to clean your furniture and carpets, by sprinkling it on the surface and leaving it to rest for a day. The baking soda will absorb some of the smoke smell and dampness around it, after which you can vacuum it up.
You can also use the vinegar or a solution of baking soda to clean curtains, shades, chandeliers, wall hangings, and other fixtures.
Install an air purifier to help remove contaminants from the air. These devices provide a great way to mask the smell and shift dust and dirt while keeping you from smelling cigarette smoke.
Before using any cleaning products, like vinegar and baking soda, test them out on a concealed area to ensure that this area or fabric will not get damaged or fade.
---
---