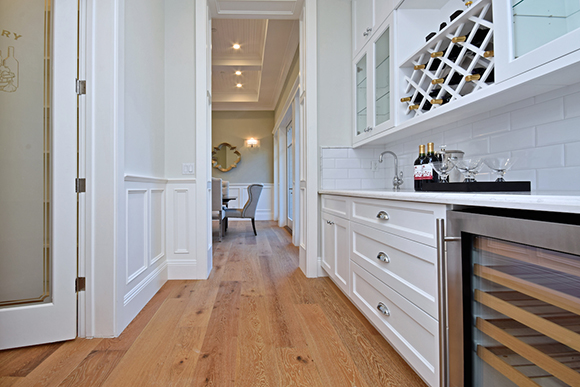 Flooring industry experts who study trends have noticed some welcoming changes beginning to occur in residential homes. We initially featured a post on hardwood flooring trends for 2016 based mainly on speculation, but the industry experts have chimed in with their own personal experiences and here's what they are reporting.
Lighter Colors Making a Bold Return
Many design experts have noticed homeowners incorporating the use of lighter colors in their home. Specifically white. They're seeing two different uses of white in homes:

1. White-on-white rooms for a captivating, smooth, and crisp experience.
2. White used as a way contrast the darker furniture and décor within a room.
No matter which way you decide to utilize white, one thing is for sure: it's the most neutral color that often works well no matter the situation. A great choice for first time homebuyers.
Other lighter colors such as beige are slowly making a return as industry floor experts notice it's prevalence currently in Europe, meaning it will make it's return back to the U.S. soon enough.
Grey Still A Strong Force
As our hardwood flooring trends report mentioned, grey tones were expected to be popular. Sure enough, they continue to very prominent in the industry. The reason being because grey is a color that appeals both to contemporary and traditional homeowners – a very large market.
The main thing to note here, however, is that it's the warmer toned grays that are picking up pace this year and are expected to maintain that growth throughout the year.
The Finishing Touch
Lastly, industry experts are reporting the importance of texture as an aspect to keep in mind. This is mainly because people want to touch and feel the product. As a result, we are seeing surface texture and gloss changes. Hand-scraped is subtle, but other textures such as wire-brushed are picking up pace. As for gloss, people are moving more and more away from high gloss finishes to more of a rough finish such as matte.
View Matte Hardwood Floors by Urban Floor
---
---