The finish of any hardwood flooring is very important for both giving your floors that luscious, beautiful sight as well as for properly preserving them for many years. However, no matter what type of floor finish you or a professional performs, it will have to be re-finished at some point in order to keep them looking pretty.
The question inevitably becomes… what hardwood flooring finish do I select?
Well, in the hardwood flooring world there are many finishes out there. They all come with their own set of advantages and disadvantages. However, we just want to educate you on the difference between oil finishes and non-oil finishes.
Non-Oil Finishes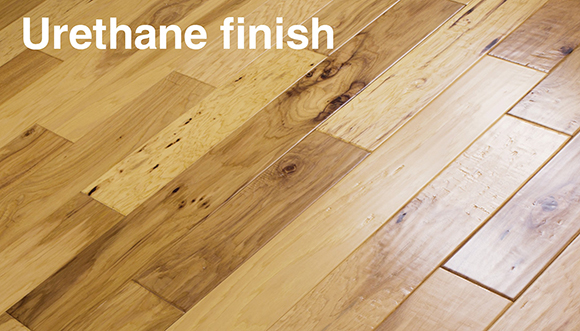 The most common types of non-oil finishes are varnish & polyurethane. Other choices include lacquer, shellac, and water-based finishes. Non-oil finishes are often known as "surface sealants" because they sit atop the hardwood floor, providing both an extra layer of protection and the glossy shine to your hardwood floors.
Main advantages of non-oil finishes:
Once you apply it, they will typically last several years of up to 35 years or more before having to be refinished.
Will resist most minor impacts and spills, preventing damage to your floors.
Varnish finishes have the ability to prevent wood floors from collecting dust.
Oil Finishes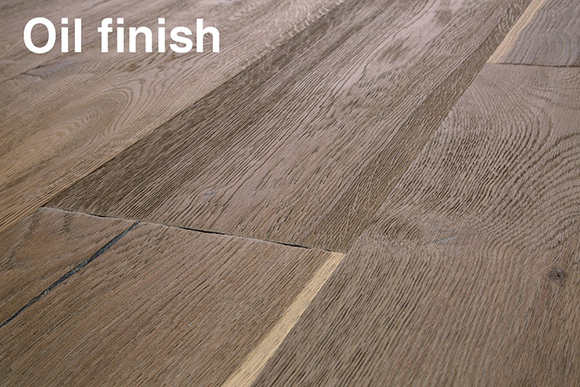 A popular choice for oil finishes are hardwax or tung oil. However, other options exist such as linseed oil and Danish oil. All oil finishes actually penetrate the hardwood floors, harden, and provide added protection from within. They do not provide as much gloss as non-oil finishes, but offer a great alternative for classic or exotic flooring options such as our Oak Strauss. They must be re-coated more frequently than non-oil finishes – roughly every couple of years or so for best results.
Main advantages of oil finishes:
Wood can be re-coted without having to sand the floor.
Damage to hardwood floors is generally easier to repair.
They do not crack or peel as some non-oil finishes are known for.
Trust a Professional!
You should never attempt to apply a hardwood floor finish, oil or not, unless you have a full understanding of what you're doing. Plenty of DIY guides may be found online, but without a full understanding you put your hardwood floors at risk. We always recommend a professional in these circumstances.