Join us today as we embark on a double-feature, as we admire the beautiful wide-plank Absolute and its coordinating counterpart, the incredible herringbone Absolute!When these two floors come together, they create a truly powerful design statement. You can elevate essential areas like a dining room or office by using the herringbone pattern for an impressive and striking look! Without further ado, let's get into it!

Aesthetic & Style
The European oak wide-plank Absolute boasts elegant warm, honey-toned neutral colors on each 9 1/2″ wide plank. Beautiful grain patterns are complemented with a smooth, modern matte finish and filled knots and splits add elements of character and charm. Now, let's shift our attention to the equally captivating herringbone counterpart, measuring 4 3/4″ wide. This design beautifully exemplifies the same stunning color and character. Its delightful light tones make it a perfect match for an array of different styles, providing a stunning canvas for your interior design aspirations.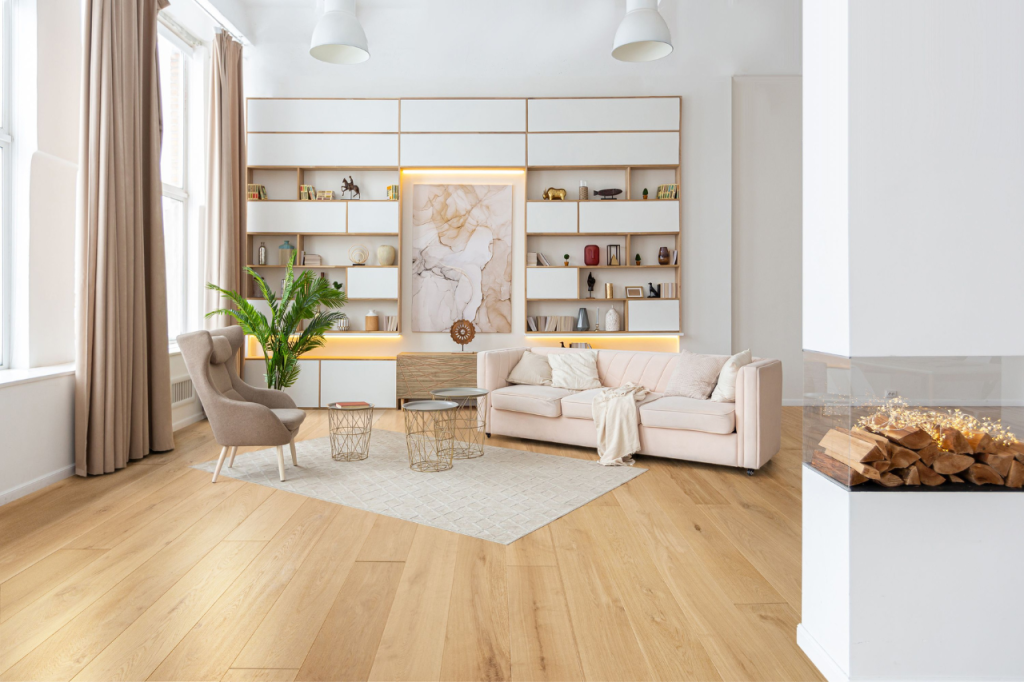 Strength & Durability
Another advantage of the European oak Absolute, both the wide-plank and herringbone designs, is its strength and durability. These flooring options can withstand heavy foot traffic, making them ideal for high-traffic areas such as living rooms, hallways, and even kitchens. Their dependable durability is due to the high-quality materials used in its construction, as well as its precise engineering and installation.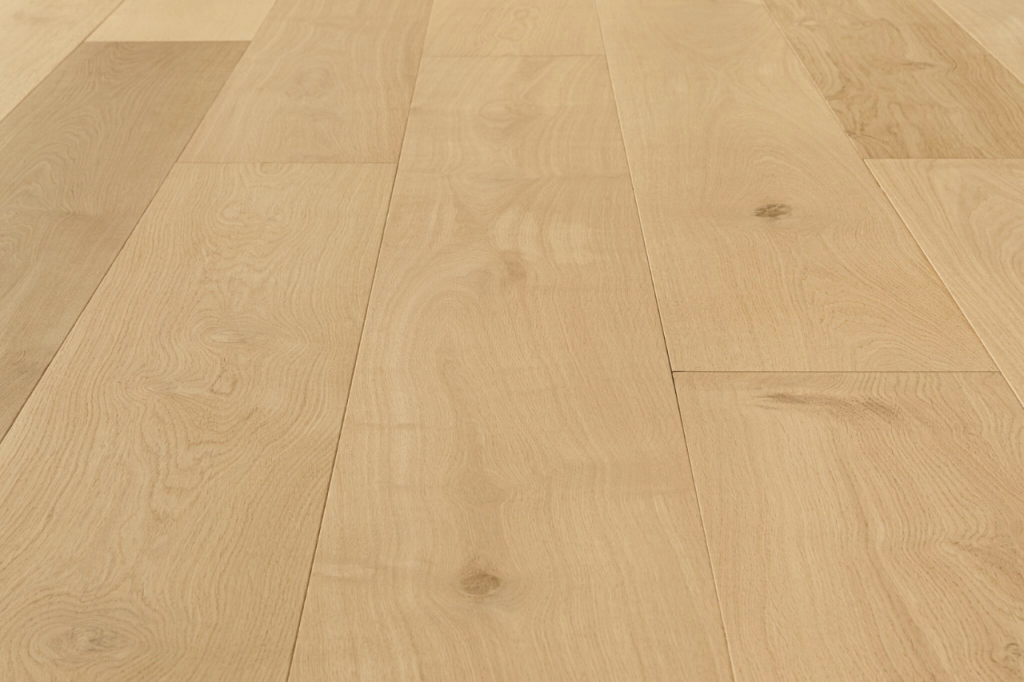 Safety Standards
At Urbanfloor, we prioritize your family's health by providing cleaner air for your home. As part of our commitment to our values, all of our flooring products are proudly FloorScore certified. FloorScore is an independent certification program that tests and certifies that the hard surface flooring and materials used to make them comply with strict indoor quality emission standards. By ensuring that our flooring meets these high standards, we are committed to creating both beautifully crafted and safe floors for your family.

Care & Maintenance
In terms of maintenance, the European oak Absolute is relatively easy to clean and maintain. Regular sweeping and mopping can keep it looking its best, and occasional refinishing can help restore its natural beauty. Additionally, the Absolute's natural variation and texture means that scratches and dents resulting from standard wear and tear are less noticeable, making it a great choice for families with kids or pets.
For cleaning and care instructions specific to your hardwood floor, click here.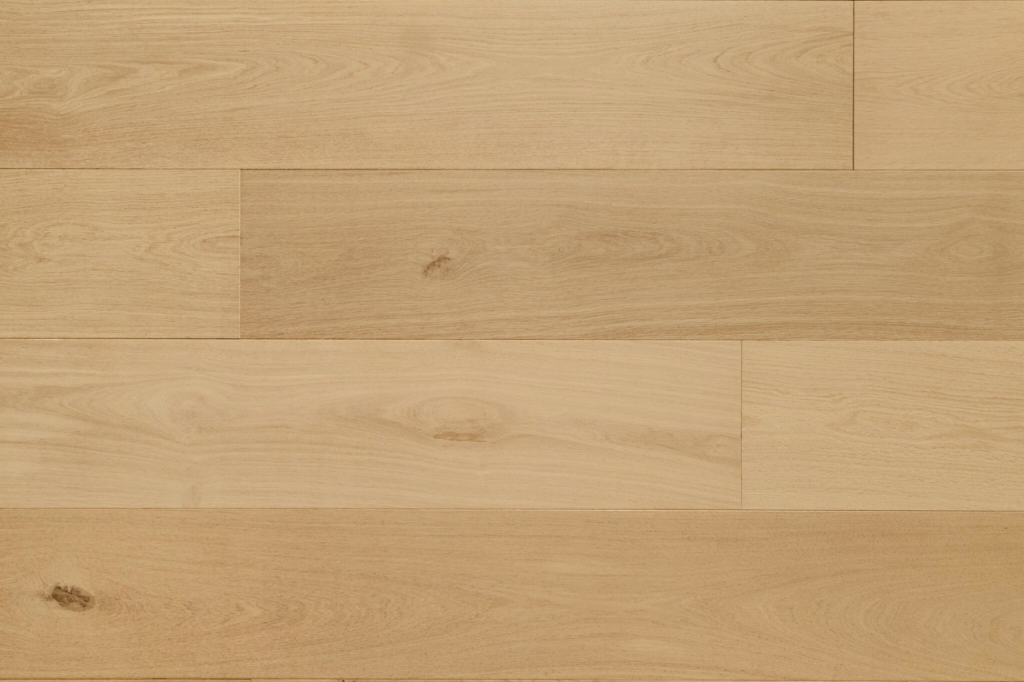 The wide-plank Absolute and herringbone Absolute offer a captivating and versatile design statement. The European oak's warm tones, grain patterns, and modern finish enhance any space. These durable, FloorScore-certified floors ensure both elegance and safety and easy maintenance makes them ideal for busy households! Embrace the enchanting allure of the European oak Absolute and let Urbanfloor elevate your home's ambiance!
---
---
You might also like
---