Who's being sent to Italy?
So have you ever been to McDonald's when they do the Monopoly game promotion and ever think to yourself… does anyone ever actually win these contests?
In a previous blog under the Contests section we announced a dealer contest at the Surfaces 2012 trade show at the Mandalay Bay Convention Center in viva Las Vegas, NV.  Dealers at the show could visit our booth and enter into a drawing to win a trip for two to Rome, Italy.  The motivation for the trip was to promote our newest collection Villa Caprisi with an Italian inspired design using brushed European Oak.
Talk is cheap and people want to see it to believe it right?  So here you go.  This is the winner of our Win a Trip to Italy drawing at the Surfaces 2012 trades show: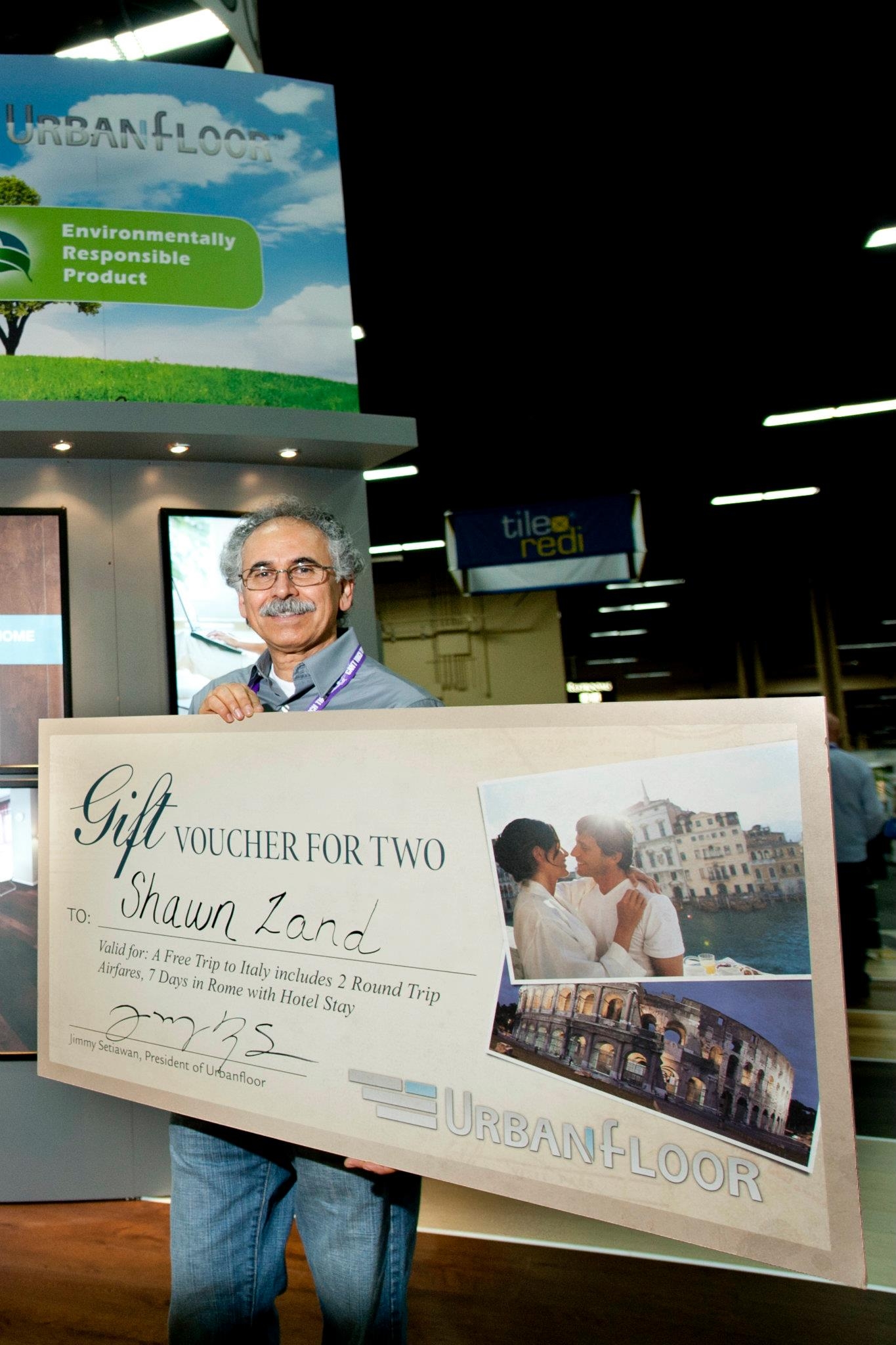 Congratulations to Shawn Zand of Best Floor from Anaheim, CA for being the lucky winner of our Trip for Two to Italy at the Surfaces 2012 Expo!
So you see, people really do win these "thingies" called contests.  Who knows maybe you're next!  Make sure to follow us on Twitter, Facebook and our website for the latest and the greatest.
Tweet: @urbanfloor
Like: /urbanfloor
Site: www.urbanfloor.com
---