Hardwood floors add value to your house
Why Hardwood Flooring Adds Value to Homes
These days the inventory of available homes is enormous, and that gives buyers a diverse selection of inventory. Home sellers need to distinguish themselves from the herd, and that can be a difficult challenge. But paying close attention to important details can pay big dividends.
When selecting your flooring, for example, there are many interesting choices and possibilities. Hardwoods may be the way to go, however, because they have attributes that set them apart in attractive ways that often make them a bottom-line asset. Hardwood flooring not only enhances the beauty, ambience, and quality of life in a home, for instance, but it can be a dynamic facilitator of faster sales at better prices.
Return on Investment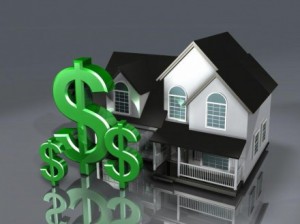 According to an article published on CNN/Money, adding hardwood floors also tends to boost the resale value of a home in the same way that adding a fireplace or extra room does.
Of course conventional wisdom tells us that the best dollar-for-dollar returns usually come from creating an extra bathroom or remodeling and upgrading the kitchen. Hardwoods can play a contributing role in that regard, too, though, because many of today's hardwood flooring products have the finish and durability to make them perfectly compatible with kitchens and bathrooms.
Less Time on the Market
As a real estate agent with Coldwell Banker commented in a professional forum on Realtor.com, "Hardwood floors enhance the chances of your house selling faster. It will compete better with the inventory of 'like' properties." But there is more to the idea of a quick sale than meets the eye. Real estate professionals often use "time on the market" (the number of days it takes for the property to sell) as a guiding metric.
In healthy market cycles, for example, that timeframe is typically six or seven weeks. Data from the National Association of Realtors confirms that when the market was booming back in 2004 the median selling time shrank to just four weeks. But during the real estate recession that followed the average time on the market ballooned to ten weeks, while prices plummeted nearly 13 percent. So if hardwood flooring can speed up a sale, it means that it has the potential to be the difference between a house that sells as if it's a bull market and one that languishes for months on end without a nibble.
Search Engine Parameters
Meanwhile one of the most convincing arguments for hardwood flooring happens to be one of the most often overlooked. Buyers don't want to waste time touring homes that do not meet their criteria, so they tend to be quite specific about the features and amenities they want. They'll search the MLS listings, for instance, using strict parameters. Not surprisingly, "hardwood floors" is one of the most popular search terms used today.
You may have a wonderful home with dynamite curb appeal. But if it doesn't have hardwood flooring it may never even show up in a buyer or Realtor search that specifies hardwoods. You'll remain hidden below the radar, while other homes in your neighborhood generate plenty of buzz and positive interest.
Value-Adding Characteristics
Even when buyers do not ask for hardwood floors, however, they tend to respond favorably when they encounter them in a home. They immediately feel that the builder or homeowner did not cut corners just to save money. Hardwoods are indicative of custom homes, for example, and instantly convey finer taste and enduring elegance.
By the same token, the presence of wall-to-wall carpeting or comparable generic types of flooring can be a telltale sign that saving a few dollars was more important than investing in durable quality and sustainable aesthetics.
Choose wisely and carefully, based on your own unique personal tastes and preferences. But don't forget to factor in the influence that excellent hardwood flooring may have on your home's value and marketability.
---
---

Fatal error: Uncaught Exception: 12: REST API is deprecated for versions v2.1 and higher (12) thrown in /home/urbanfloor/public_html/blog/wp-content/plugins/seo-facebook-comments/facebook/base_facebook.php on line 1273