You have made the decision! You have decided to go with hardwood floor over tile, SPC, or carpet. However, the tough decisions don't end there. New questions pop into your mind: What kind of engineered flooring is right for you? What color tone, texture, wear layer, finish, etc. is right for your home?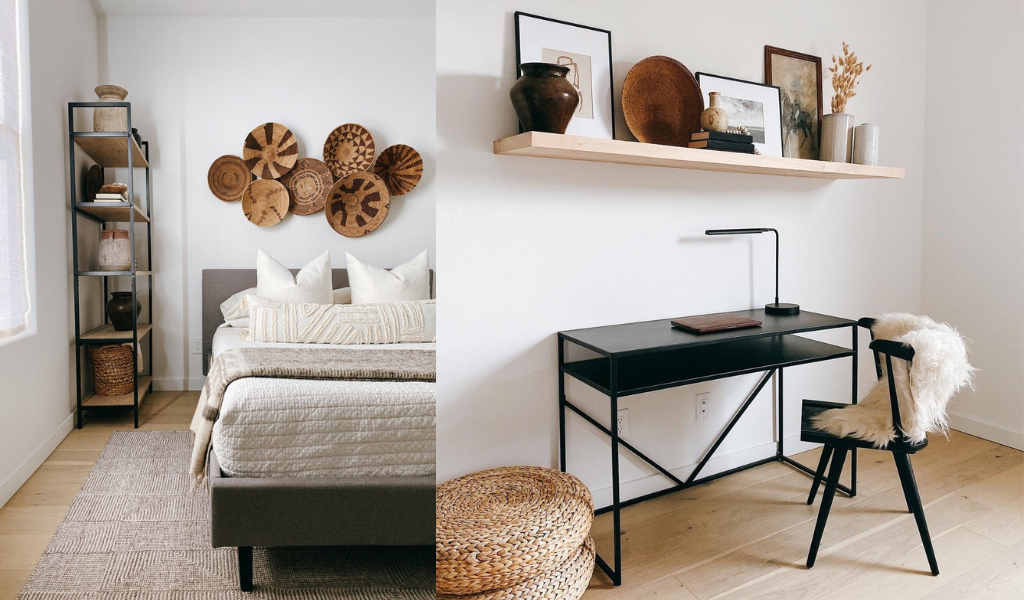 Pictured: Grigio
Let's dive into 10 important aspects of engineered hardwood flooring selection you need to know so that you can make an informed decision about what is best for your family and your unique space.
10 Things to Consider When Selecting Your Hardwood Floor
   Aesthetic
   Price
   Finish
   Wear Layer
   Species
   Installation Method
   Lead Time
   Sustainability
As we have so much information to share, we're going to tackle this important list over the coming weeks. Today, let's dive into the first two items – Aesthetic and Price!
1. Aesthetic
While there are a multitude of differing aesthetic options available in the realm of hardwood flooring – from cool and warm undertones – it all boils down to one essential question: light or dark? When it comes to flooring selection, there is no one-size-fits-all. What is best for your space will largely depend on the size, style, amount of natural light, furnishings, etc. Your flooring choice will cover one of the largest surface areas in your home so it is important to select a floor you know will both compliment your design aesthetic and stand the test of time.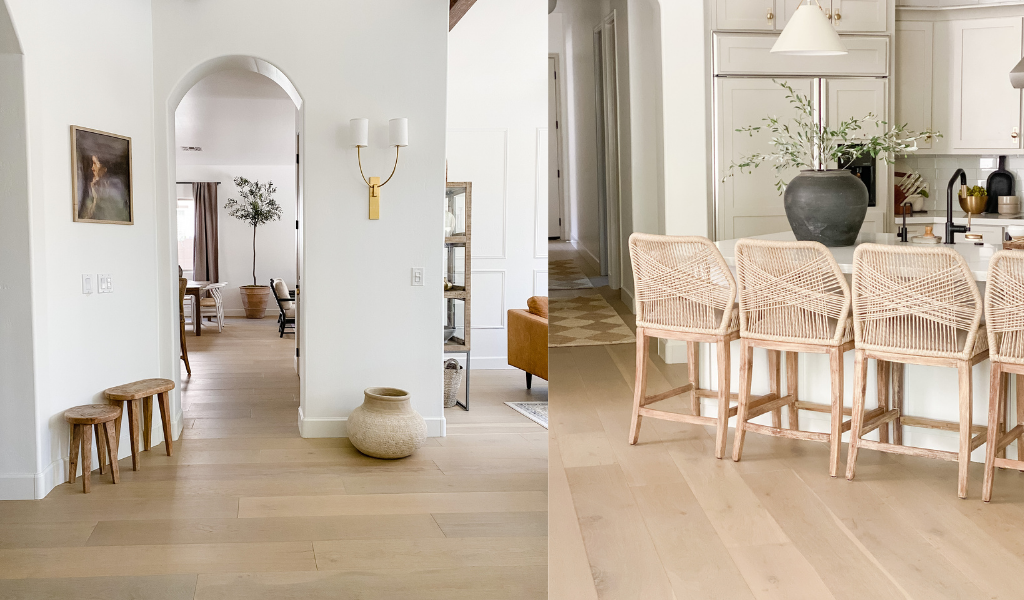 Pictured: Ravenna
Light Flooring
Light hardwood floors have a very distinct advantage when it comes to cleaning and care over darker floors. With their lighter color, they are especially easy to keep clean as they mask dents, scratches, and scuff marks. They also tend to show less dirt and less pet hair (for those with furry family members) than darker stained hardwood. Natural expansion, however, may be more prominent with a lighter hardwood as it shows the shadows of the expansion gaps more. This natural expansion and contraction, however, can be minimized with proper environmental controls by keeping your home between 60ºF to 80ºF, and humidity levels between 30%-50%.
For more information on proper environmental conditions, click here.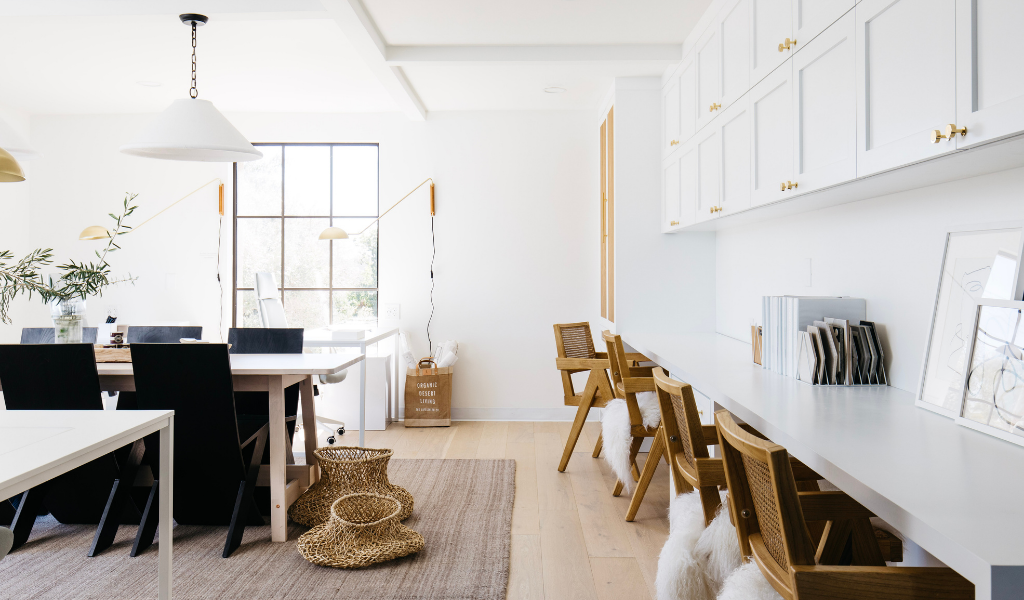 Pictured: Dolcetto
Selecting a light hardwood floor will brighten your interior as the light, fresh color opens up the space, making smaller rooms appear larger. Lighter floors tend to accentuate the amount of natural light that comes into the room and give your home an airy, bright feel. If you are a fan of contrast but don't want a smaller room in your home to perhaps appear smaller with a dark hardwood, go with a lighter floor and bring in contrast with paint, furniture, and other décor.
Dark Flooring
Whereas light flooring may have the advantage when it comes to cleaning, darker floors bring an unrivaled rich, dramatic aesthetic. Dark stained floors embrace the natural beauty of wood and tend to lean toward a more traditional or rustic design. Dark hardwoods also tend to absorb more light, whereas light hardwood reflects it. This means that dark hardwoods are less prone to fading and sun damage than their lighter counterparts. The result is a floor that retains its deep, rich color longer.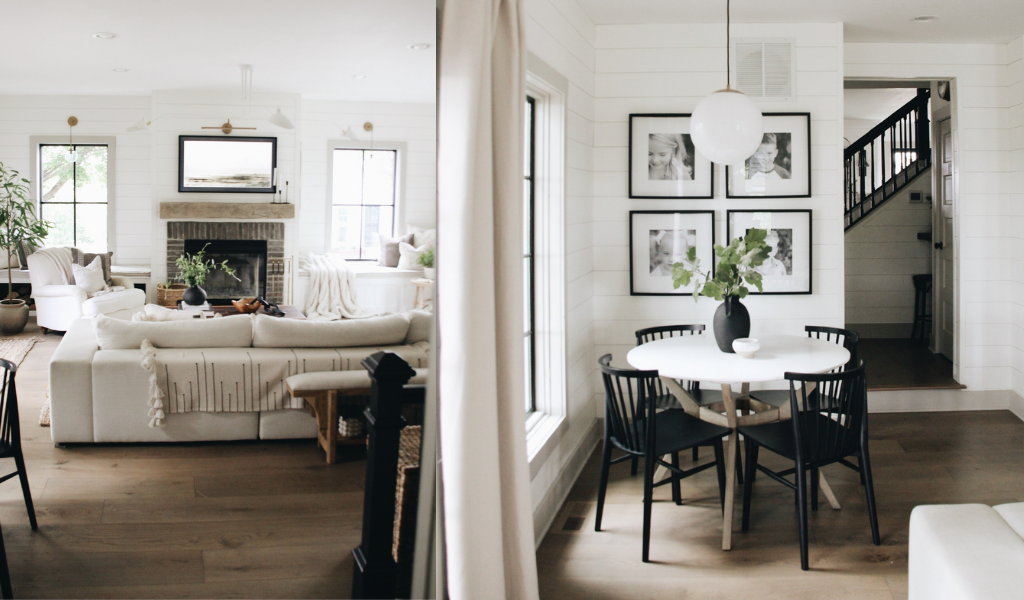 Pictured: Brindisi
Given their deep tone, dark hardwoods tend to show scratches easier. Light colored debris (fuzz, dust, or pet hair) will also show more prominently against the dark surface. However, with regular cleaning and proper flooring care, these are not a concern for those who love the added depth and warmth of a dark toned floor. After all, isn't your dream design worth a bit of extra vacuuming?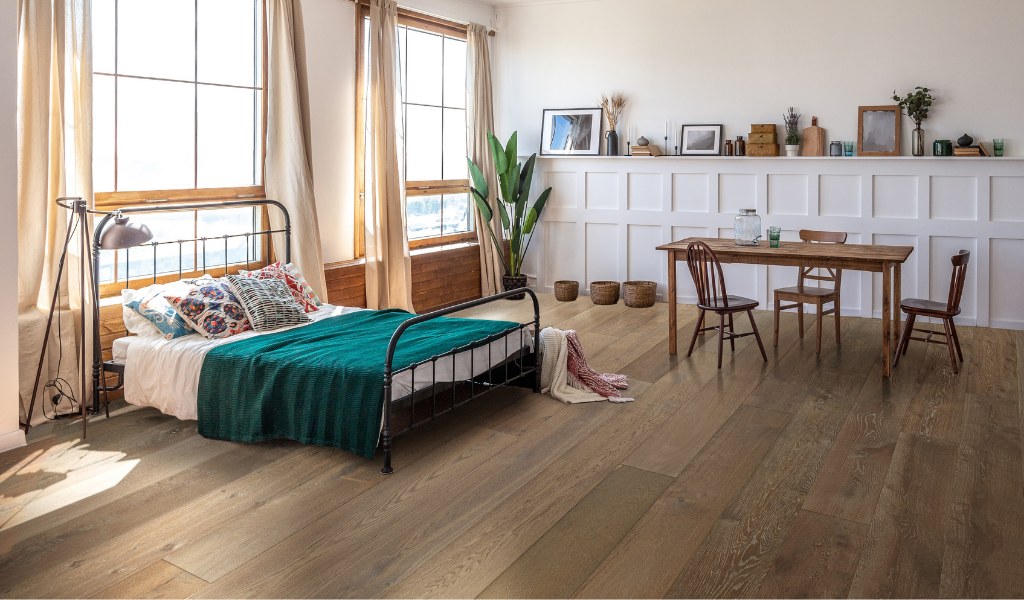 Pictured: Savona
2. Price
Engineered hardwood comes in a range of prices. The plank width, thickness of the wear layer, finish type, species, and more all contribute to how much a given flooring will cost. A general rule of thumb is that the wider the plank and the thicker the wear layer, the more expensive a flooring will be. We utilize a four-point scale to give you an idea of our flooring will cost in relation to other collections on our site.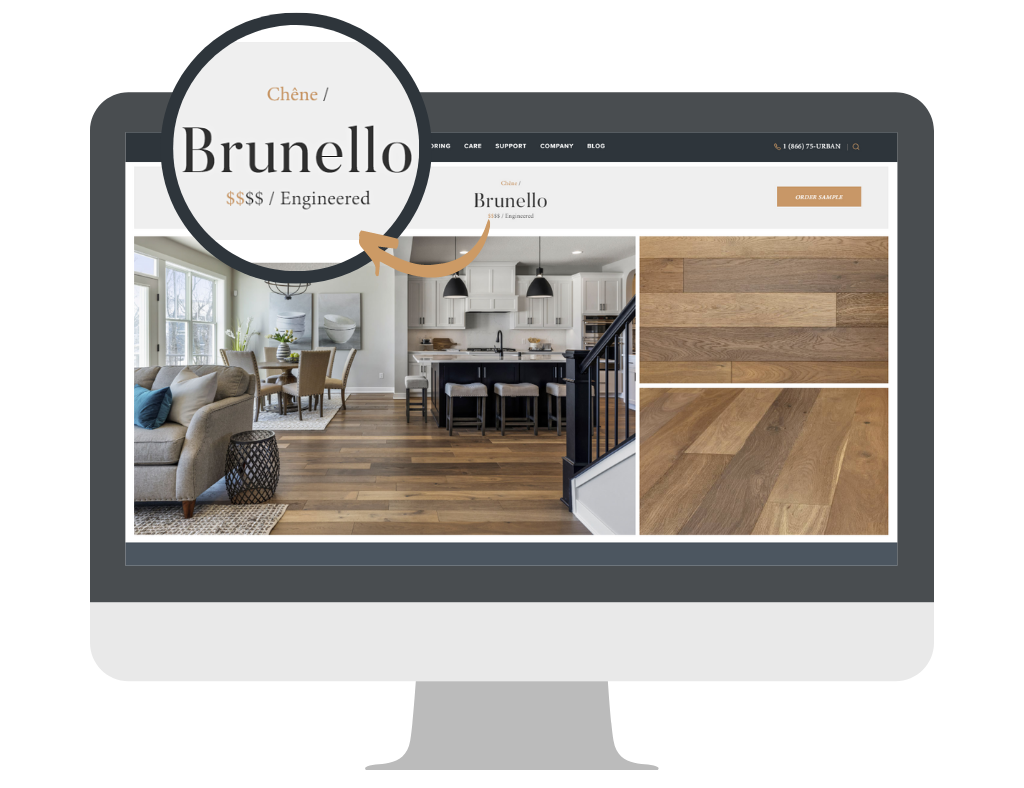 For more detailed pricing information, click here to be connected to your local Urbanfloor retailer.
---
Stay tuned for another installment as we tackle the next two topics on this list – Width and Texture!
---
Engineered
,
Engineered Hardwood
,
Engineered Hardwood Floors
,
Flooring
,
Hardwood
,
hardwood floor
,
Hardwood Flooring
,
hardwood floors
,
Home design
,
interior design
,
interior design tips
,
Urban Floor
,
Urbanfloor
---
You might also like
---