Technology and Your Business- Are you Keeping up or Falling Behind?
April 30, 2012
By Dan Simon, Social Media Marketing Manager
Information…  Getting it, sharing it and distributing has changed over the years.  I remember as a kid watching 'The Flintstones.'  The daily newspaper was chiseled in stone and you better duck for cover and not get hit in the head.
Because of technology we're getting information at an alarmingly fast rate of speed with so many places to get it from that it seems like you're swimming in an ocean hoping you make it to the right island so you don't drown.
Back in the day you tore out a magazine page and brought it in to your hair stylist to show how you wanted to get your hair cut and styled.  Remember that embarrassing time when you walked into a record shop and when you wanted to know the name of the artist and song and you had to sing it to the store clerk in front of everyone?  For those of you in younger generations… yes that is how we gathered our favorite music… iTunes had not happened yet.
It's a new frontier.  While you have to be high-touch you also need to be high-tech.  The personal touch is often forgotten because it's very easy to automate technology and make it easier.  But no matter how much we become more advanced in tech, people still want to have that human touch.  Think about it…  do you like calling into your bank on the phone and having to deal with multiple automated menu-after-menu, push this number-push that?
Here is the point.  An old world way of building relationships with customers must collaborate with a new world way of high-tech.  Unavoidable and balance is key.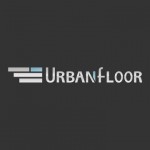 An example of current relevant media and technology that can be used to personalize service with tech without taking the human aspect out. Enter:
iPad and Pinterest
As a dealer imagine this: Customer walks into your showroom.  Obviously you ask how you can help them.  You show them around to your various selections.  You have samples of wood species and brands… But your sales rep also can carry an iPad (or tablet) where they can show a flooring sample with an image of how it might look in an interior designed room.  And using Pinterest from your account and on a tablet you can feature flooring collections on-the-fly as they shop, walk and you consult.  Sometimes it is a challenge for clients to imagine floors in a home but if you can paint a picture it is easier to see potential.  This is an opportunity for personalized service while providing cutting-edge technology to give your customer total client care. 
As a homeowner imagine this: You walk into your local dealer with your iPad and your own Pinterest account.  Not only are you able to show your consultant exactly what you like from your tablet but you also have the ability to show other design ideas you love so that there is better understanding for what you want.  After all "a picture is worth a thousand words," right?
Times are changing and how we do business is evolving rapidly.   Here is a story I heard years ago early in my career but remember to this day.  In business no matter how small, medium sized or fortune 500 large… the axe needs to be and must be sharpened to survive now and grow in the future…
"Rodger, a woodcutter, worked for a company for five years but never got a raise.  The company hired Bill and within a year he got a raise.  This caused resentment in Rodger and he went to his boss to talk about it.  The boss said, "You are still cutting the same number of trees you were cutting five years ago.  We are a result-oriented company and would be happy to give you a raise if your productivity goes up."  Rodger went back, started hitting harder and putting in longer hours but he still wasn't able to cut more trees.
He went back to his boss and told him his dilemma.  The boss told John to go talk to Bill. "  Maybe there is something Bill knows that you and l don't."  Rodger asked Bill how he managed to cut more trees.  Bill answered, "After every tree I cut, I take a break for two minutes and sharpen my axe.  When was the last time you sharpened your axe?"  This question hit home like a bullet and Rodger got his answer."
---
---

Fatal error: Uncaught Exception: 12: REST API is deprecated for versions v2.1 and higher (12) thrown in /home/urbanfloor/public_html/blog/wp-content/plugins/seo-facebook-comments/facebook/base_facebook.php on line 1273