We are back with another installment in our current blog series – 10 Tips for Choosing Your Hardwood Floor! In case you missed it our last posts, you can click on the first four items in the list below to read more!
To review, here is the list of considerations we think will be most helpful in your flooring purchase:
10 Things to Consider When Selecting Your Hardwood Floor
   Finish
   Wear Layer
   Species
   Installation Method
   Lead Time
   Sustainability
Without further ado, let's delve into two more important aspects of hardwood flooring selection: Finish and Wear Layer!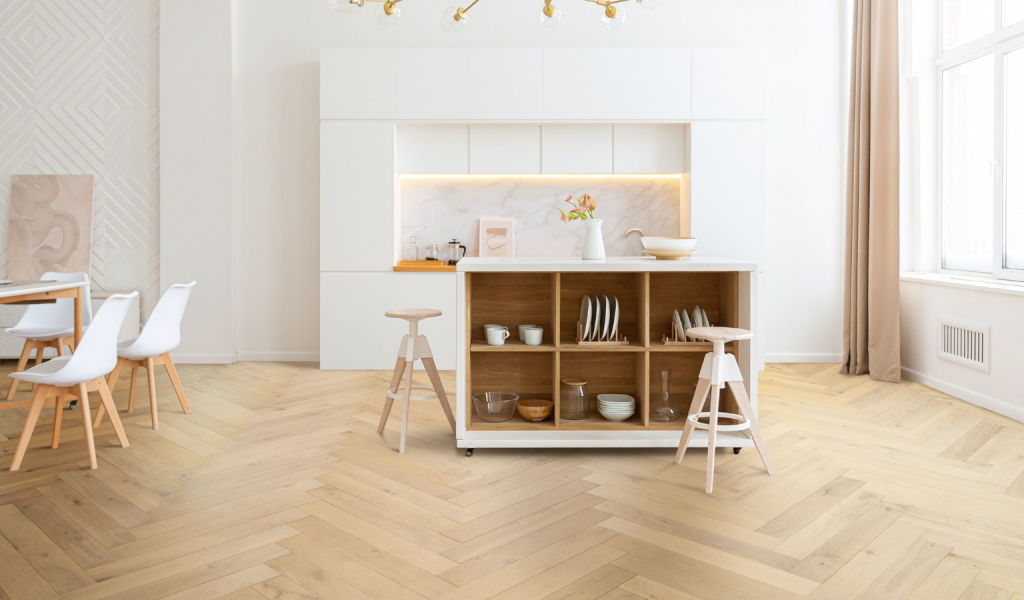 Pictured: Herringbone Absolute
5. Finish
There are two main finish types in the hardwood flooring world – oil and lacquer/urethane. Modern water-based lacquer or water-based urethane finished floors sit atop the wood and do not penetrate the wood itself such as is the case with an oil finished floor. A lacquer finish protects the wood in areas of high traffic and is one of the toughest finishes available. When the inevitable spills occur, a reasonably quick cleanup will prevent it seeping into the body of the floor itself. A lacquer finish does tend to scratch and scuff more easily than an oiled floor, so it is all the more important to follow appropriate cleaning and care guidelines to keep the floor looking beautiful for years to come.
For more information, review our Cleaning and Care guidelines here.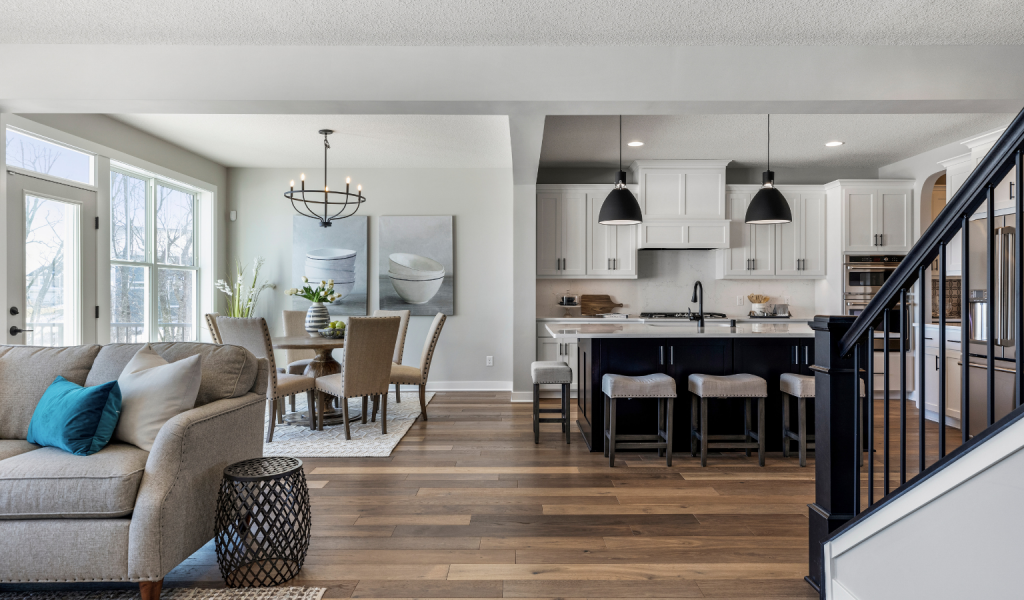 Pictured: Brunello
Oil finishes have long been popular in Europe and their popularity is now spreading to the United States also; with a modern matte finish, composition, and stunning natural aesthetics, it is easy to see why. Urbanfloor utilizes WOCA oil finishes exclusively. WOCA oil finishes are VOC free, plant-based, and eligible for LEED credits. While notably not as durable as the standard lacquer or urethane finish, oil finishes are easy to repair. When scratches inevitably occur, they can be buffed out and blended away. For larger abrasions, the area can be sanded down, re-stained, and re-oiled to blend in with the rest of the floor once again.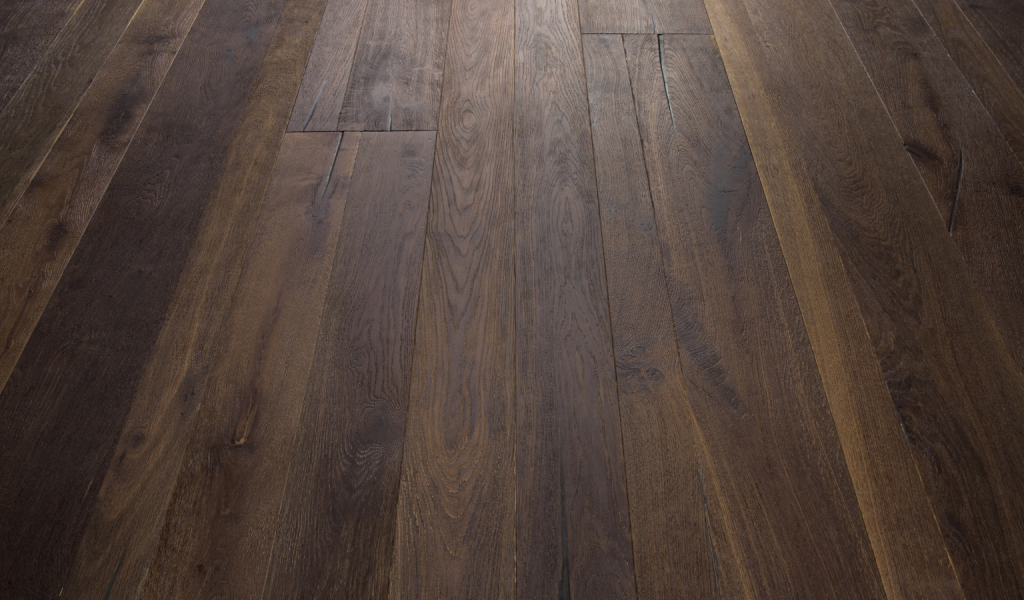 Pictured: Mozart
6. Wear Layer
So what is a wear layer and why does it matter? Engineered flooring is constructed with multiple layers of wood at its core. Each layer of the core is lain cross-grain to reinforce the strength of the plank and make it more structurally stable so as to minimize seasonal expansion and gapping.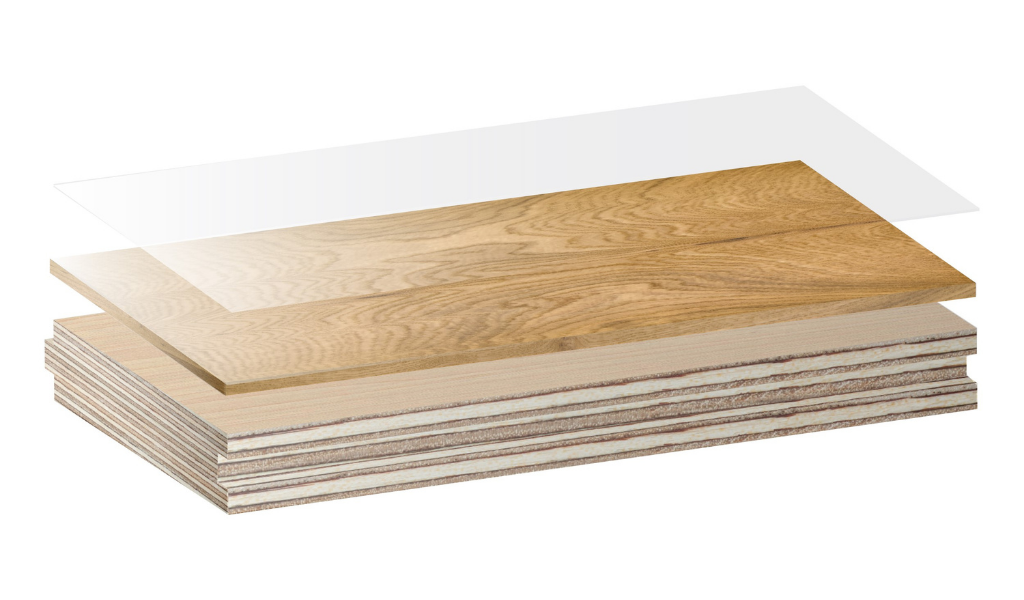 On the surface of this multi-ply core is the top layer of hardwood which gives engineered hardwood flooring its beautiful appearance. Often referred to as a wear layer, this top layer of hardwood comes in varying species, textures, and thicknesses.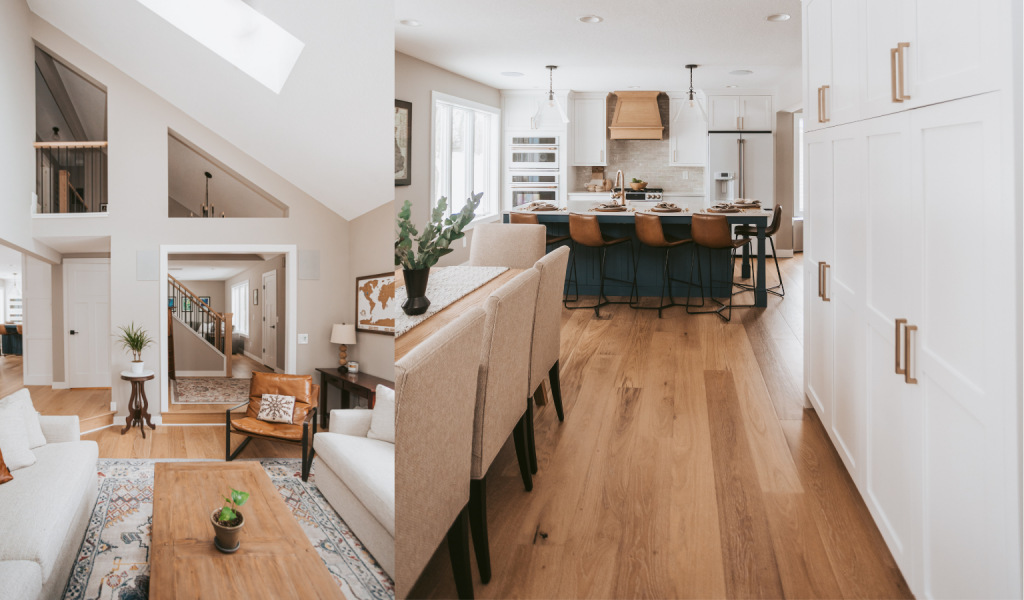 Pictured: Lambrusco
Generally speaking, the thicker the wear layer, the more likely it will be able to be sanded and refinished 10 or 20 years down the line when your floor begins to show natural wear. With a thinner wear layer, this option of a complete refinish is not always possible. However, even in the case of a thin wear layer, a screen and recoat (which involves removing the original factory finish and re-coating with a new layer of lacquer) is always a fantastic option to breathe life back into older floors that have need of some TLC.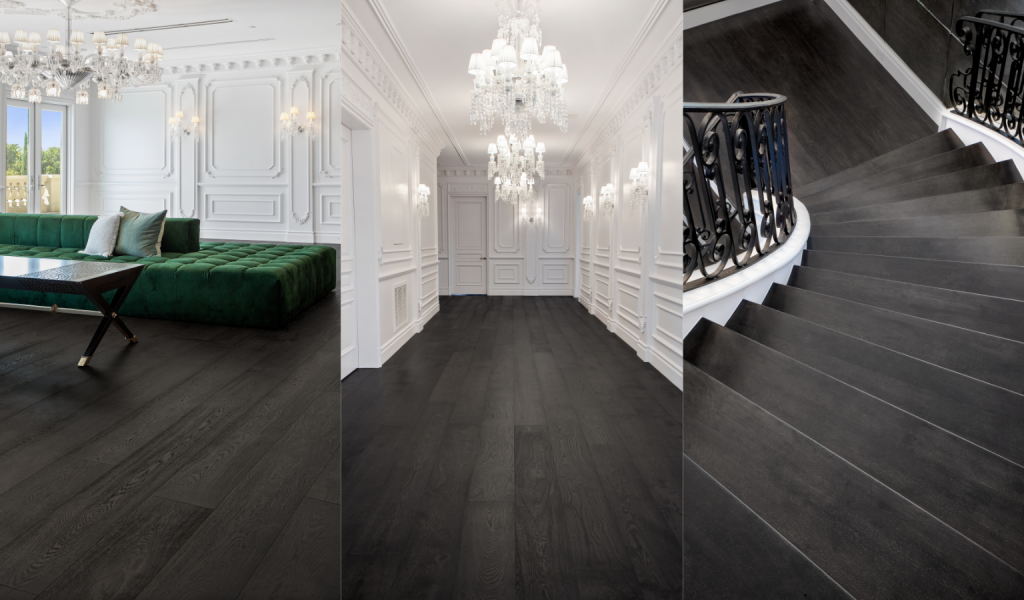 Pictured: Trentino
It is important to note that any refinishing or screen and re-coat process should always be completed by a listened professional and that any changes to the factory finish voids the finish warranty. We recommend reaching out to an NWFA certified professional; you can search their directory here.
---
Come back to the blog and join us again for another installment as we tackle the next two topics on this list – Species and Installation Method! 
---
---
You might also like
---