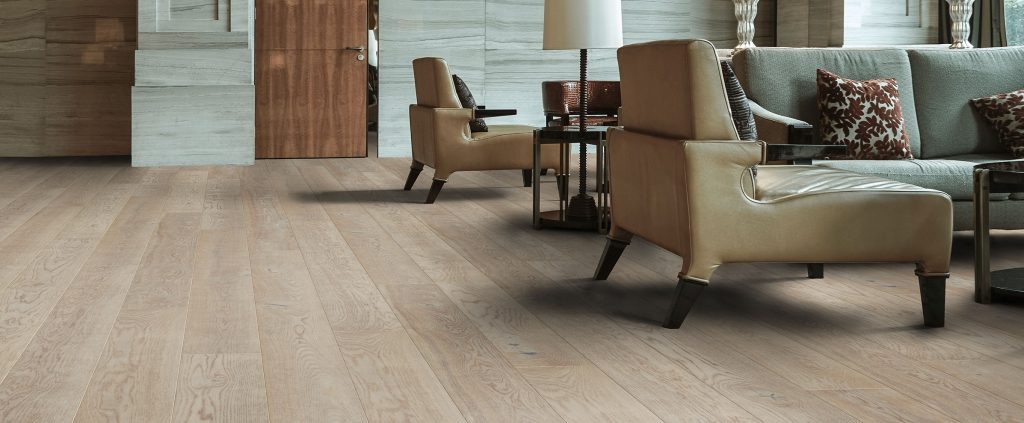 Extraordinary, exclusive,
and in a class of its own.
We Improved
on Perfection
New deluxe specs
available now
Double the wear layer
NOW 6mm*
Double the thickness
NOW 13/16"*

*Nominal
Wood is a natural, handcrafted product, containing variations in color, decoration (i.e. filler) and grain. Each plank is one
of a kind, having unique character, and variance is to be expected. Please contact us with any questions or concerns.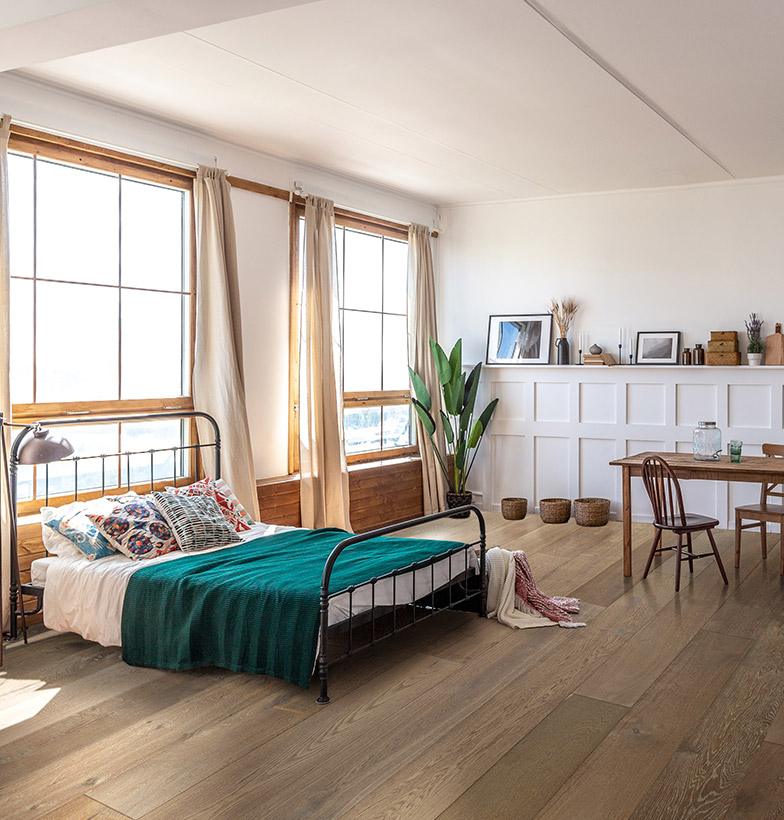 COLOR FROM WITHIN
Reactive Stain Technology
Reactive stains interact with the tannins and cellulose of the wood to replicate the oxidization and maturing process of natural aging. This weeks-long process produces unique color tones and variation that cannot be duplicated with traditional staining methods.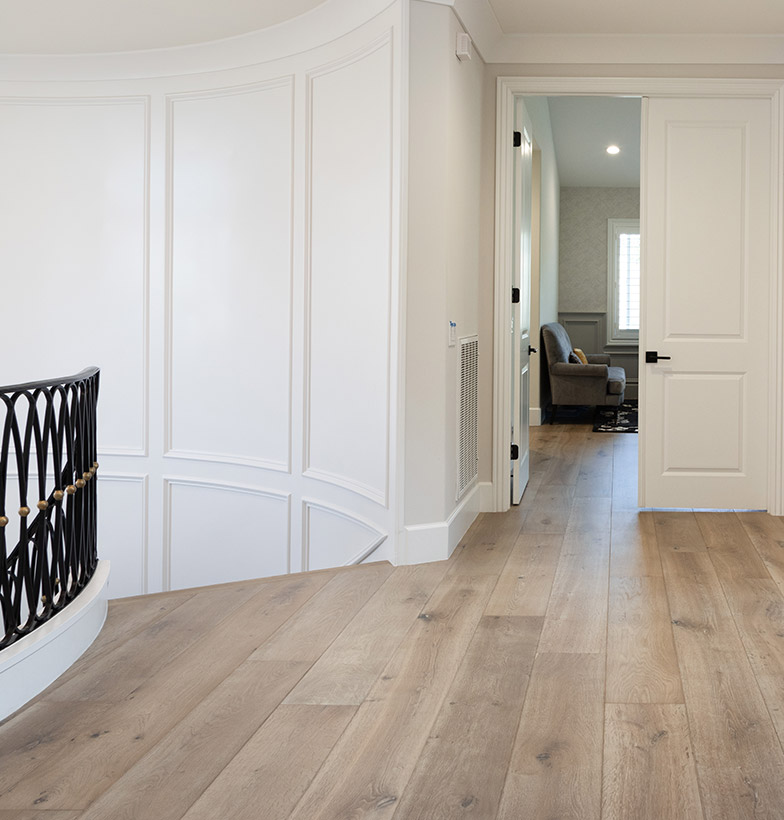 THE FINISHING TOUCH
Bona® Natural UV Finish
Bona Natural UV Urethane finish preserves the natural look of your floor by offering superb durability and longevity. With the look and feel of natural wood, this virtually invisible finish provides a natural, untreated look with long-term surface protection.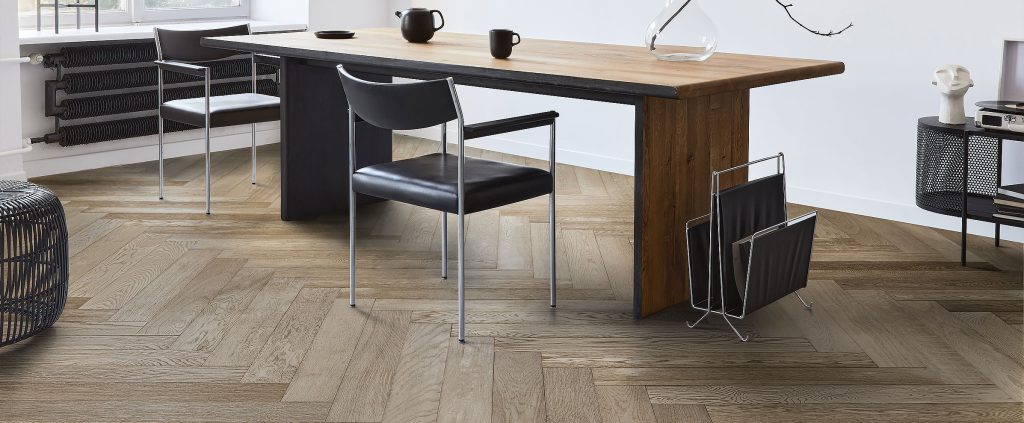 $$$$ / Engineered / VAIL HERRINGBONE
VAIL HERRINGBONE
Vail, Colorado is known for its stunning winter views and is a popular escape for winter sports enthusiasts. The essence of mountain views and rugged, snowy terrain is encapsulated perfectly in the European oak Vail Herringbone. Striking 4 3/4″ wide planks, delicately wirebrushed, are complemented with a serene color tone and a modern matte finish.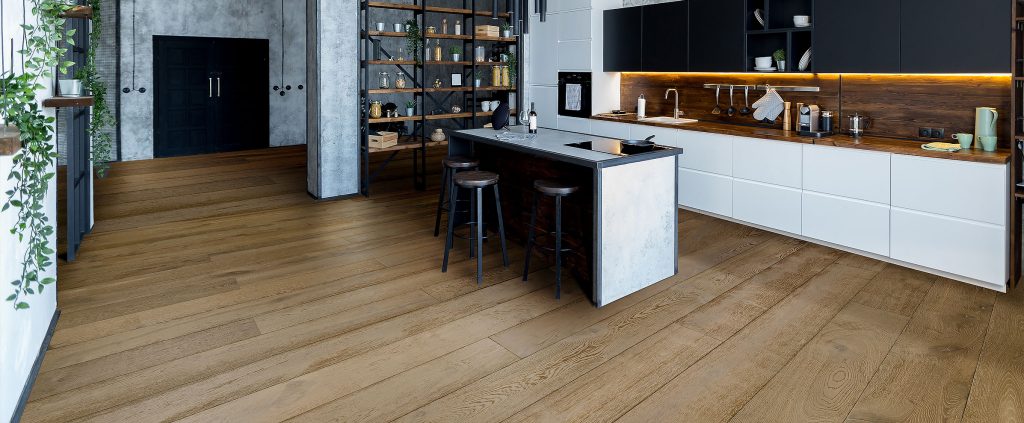 $$$$ / Engineered / LTC-LUCCA
LUCCA
Steeped in rich history and abounding in old-world charm, Lucca is one of the most beloved cities in the region of Tuscany. Inspired by the charming culture of its namesake, the European oak Lucca brims with character and style. Each 9 1/2″ wide plank is carefully brushed to accentuate the natural wood grain and complemented with a modern matte finish.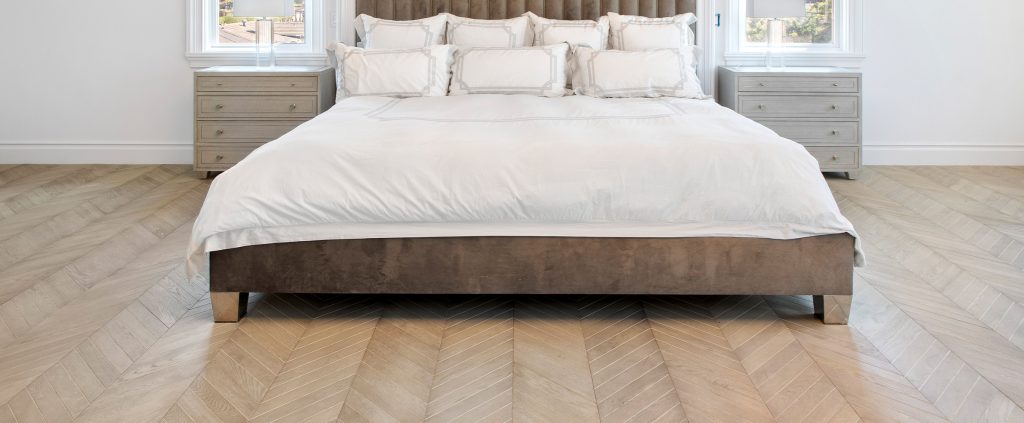 $$$$ / Engineered / CTC-204
ZANZIBAR
At the heart of the French Alps is a world-Located in the Indian Ocean, 15 miles off the coast of Tanzania, lies a breathtaking escape from modern living – Zanzibar Island. With its clear, turquoise blue waters and charming fishing villages, this gorgeous destination is a true breath of fresh air.
Looking for
a retailer?
Fill out the inquiry form below and we will have one
of our retailers reach out to you shortly.